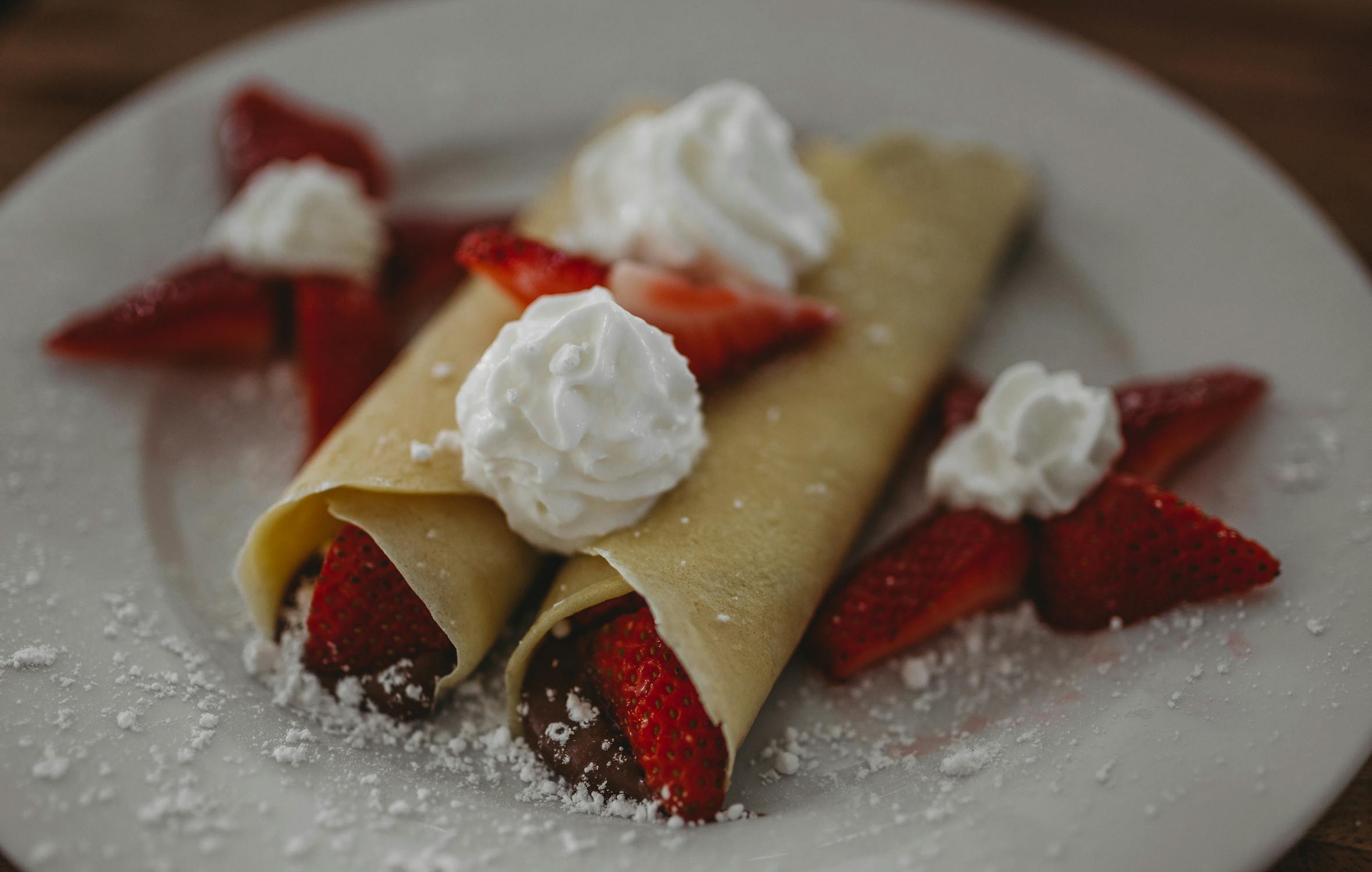 Conchas (pictured on this page) are one of the best-known pan dulce, or sweet roll, often found heaped in the windows of panaderías, or bakeries. The base of the concha is a briochelike bread, shaped into a round bun. On top is a cap of butter cookie dough that gets baked right onto the bread dough, so it forms a sweet, crumbly crust on the soft roll. The conventional concha topping is flavored with vanilla or chocolate, but you can add whatever you want to it. I like to use ingredients native to Mexico, like pinole or mesquite (see variation). Pinole is toasted corn, ground very finely, sweetened and seasoned with a hint of cinnamon or cocoa powder. You can purchase pinole at Mexican markets and online.
Like all pastries, conchas are the most delicious on the day they're baked. But conchas can also get a second life, toasted, as a sandwich bun. Salty refried beans, spread on a sweet and buttery pinole concha, taste especially good. (An Asian friend of mine remarked that this is reminiscent of the salty beans sometimes found in Asian sweet breads.) I also love to toast half a split bun and use it as the base for an open-face dessert "sandwich" of arroz con leche.
MAKES 12 BUNS
Concha Dough Buns
2¼ tsp (1 package) active dry yeast
½ cup / 120ml warm water
½ cup / 120ml warm milk
1 tsp granulated sugar plus ½ cup / 100g
½ cup / 110g unsalted butter, softened
1 tsp sea salt
2 eggs, at room temperature
4 cups / 500g all-purpose flour
1 tsp vegetable oil
Pinole Topping
⅓ cup / 40g powdered sugar
¼ cup / 30g all-purpose flour
¼ cup / 30g pinole flour
¼ cup / 55g cold butter, cut into small cubes
Pinch of sea salt
To make the dough: In the bowl of your stand mixer fitted with the dough hook, dissolve the yeast in the water and milk. Add the 1 tsp of the granulated sugar and wait for the liquid to bubble and become slightly frothy—5 to 10 minutes. Add the remaining ½ cup / 100g granulated sugar, the butter, salt, eggs, and all-purpose flour. Mix on medium speed for about 10 minutes, until the dough forms a smooth and elastic ball that pulls away from the sides of the bowl. Oil the dough with the oil and then return it to the mixing bowl. Cover the bowl with a dish towel and set aside to rise in a warm spot for about 2 hours, until doubled in size.
Butter a baking sheet.
When the dough has risen, divide it into 12 balls. They should weigh about 2.5 oz / 75g each. Place the rolls on the baking sheet, positioning them approximately 2 inches / 5cm apart so they don't stick together as they rise.
CONCHAS DE PINOLE PINOLE SWEET BUNS
Reviewed by
sports
on
November 18, 2019
Rating: